'U should be ashamed': Fox News anchor tweets thief who stole her identity
http://twitter.com/#!/HeatherChilders/status/345581828154998785
Tweeters offered Fox News Anchor Heather Childers solace and some empathy:
http://twitter.com/#!/Joe_McDonald/status/345588025809575936
http://twitter.com/#!/1JeffHensley/status/345603200369455104
As it turns out, the person who stole Childers' identity isn't the sharpest tool in the shed. Oops, somebody might have forgotten to unclick the "billing address same as shipping address" box:
http://twitter.com/#!/HeatherChilders/status/345618468193853441
Nothing says "I love you, dad" like a thoughtful gift purchased with a stolen credit card and sent to the home of the person from whom it was stolen.
We hope Childers' identity thief is nabbed quickly.
Editor's note: This post has been updated to remove a dated tweet.
One-hundred people shot in Chicago in first 10 days of 2016
If President Obama needs a shocking gun statistic to add to his State of the Union address Tuesday night, he can point out that 100 people have been shot in Chicago in the first 10 days of the new year. If you can call it good news, only 20 percent or so of those shootings proved fatal.
It wouldn't be the first time Obama has acknowledged the gun violence in Chicago. In his January 5 address to the nation on his executive actions on guns, just after he wiped a tear from his cheek for the children of Sandy Hook to the sound of 1,000 camera lenses, he noted that, "by the way, it happens on the streets of Chicago every day." We haven't noticed him tear up yet, though. Maybe he's just relieved to live "in a reasonably good neighborhood on the South Side of Chicago" that isn't so dangerous.
"Every week theres a story about a young person getting shot" in Chicago, the president later told CNN's Anderson Cooper, who noted that "fifty-five people have been shot in Chicago in the last seven days." And yes, that is why the NRA points to Chicago as an example of gun control laws not working.
Precisely. As the president pointed out:
Well, the problem is, is that about 30, 40 percent of those guns are coming from Indiana, across the border, where there are much laxer laws. And so folks will go to a gun show and purchase a whole bunch of firearms, put them in a van, drive up into Mike Pflegers neighborhood on the South Side of Chicago, where his parish is, open up the trunk, and those things are for sale.
"Now, technically, you could say those folks bought them illegally," the president confirmed.
Agreed about the mayor, but who's Emanuel, president of the NRA or something?
I Was Born With A Rare Disorder…
Does Anyone Want A Big Box
I Guarantee It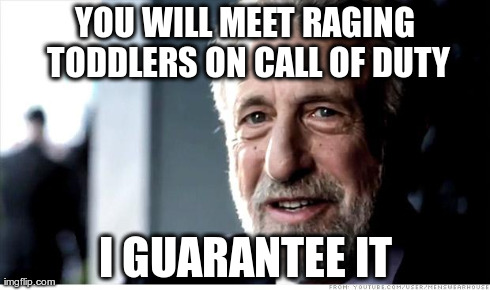 Netflix – Are You Still There? – Me – I Don't…
Fumigation Friday: Bob Filner officially out of office
http://twitter.com/#!/10NewsHunt/status/373596185723801600
Former San Diego mayor Bob Filner capped off his resignation announcement last week by quoting Ted Kennedy, but his resignation didn't officially go into effect until 5 p.m. Pacific today. Don't worry if you forgot to send a card; these people sent off Filthy Filner with some choice tweets.
http://twitter.com/#!/tommysablan/status/373598001777766400
http://twitter.com/#!/julz9600/status/373596727707586560
http://twitter.com/#!/keckery/status/373602419705257985
http://twitter.com/#!/echo5juliet/status/373598833113980928
Not to be outdone, Gloria Allred had her own selection of parting gifts for Filner, including a wallet card with the definition of sexual harassment printed on it — and a mirror.
PARTING GIFT: Card w/ definition of sexual harassment
*To outgoing San Diego Mayor Filner
*From lawyer Gloria Allred
http://t.co/pIAxORlVvv— (@NewsBreaker) August 30, 2013
Comedian Sandra Bernhard asks Obama to ban 'automatic weapons'
http://twitter.com/#!/SandraBernhard/status/227628913763958785
Perpetually angry D-list comedian Sandra Bernhard joined other ghoulish celeb leftists Tuesday in using the Aurora tragedy to score points for the gun control movement. More specifically, she's asking Obama to "reinstate gun control laws over automatic weapons."
@BarackObama i am a supporter mr obama but please reinstate gun control laws over automatic weapons, "courage" is what we need to fight #NRA
— Sandra Bernhard (@SandraBernhard) July 24, 2012
Really, Sandra? We didn't realize the 1934 Firearms Act had been overturned. Try again, genius.
The fully automatic weapons that gun controllers use to push this agenda have been heavily regulated by the federal government since 1934 and not produced for civilian sale since 1986. Don't take my word for it – here's Josh Sugarmann of the Violence Policy Center: "The weapons' menacing looks, coupled with the public's confusion over fully automatic machine guns versus semi-automatic assault weapons-anything that looks like a machine gun is assumed to be a machine gun-can only increase the chance of public support for restrictions on these weapons."
For the record, the Aurora shooter didn't use automatic weapons to carry out his sickening crime. The New York Times reports that the gunman used "a semiautomatic variation of the military's M-16 rifle, a pump-action 12-gauge shotgun and at least one .40-caliber semiautomatic pistol."
But facts mean nothing to gun ban zealots like Bernhard. Gun-grabbers refuse to debate the merits of keeping semi-automatic weapons available to law-abiding citizens. Instead, they use inflated scaretistics, blatantly false assertions and tragedies like the Aurora shooting to instill fear that violent criminals are strolling out of the local Bass Pro with arsenals of automatic weapons.
They willfully ignore the history of citizens armed with concealed weapons saving lives in Colorado.
Many Coloradans will remember that the mass shooting in Colorado Springs at New Life Church in 2007 was stopped by a citizen hero, Jeanne Assam, because she was armed and shot back — saving hundreds of lives.
And of course, they ignore the countless armed women empowered to protect themselves and their families from violent criminals when law enforcement couldn't or wouldn't help.
But of course, we already know how vile misogynist Sandra Bernhard feels about empowered gun-toting women like Sarah Palin: she'd like to see them "gang-raped" by her "big black brothers."
Image tagged in trump arms folded smiling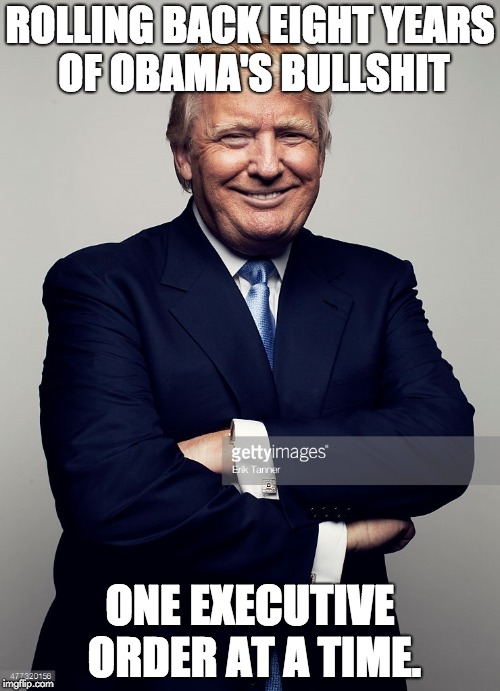 Happy Groundhog Day!